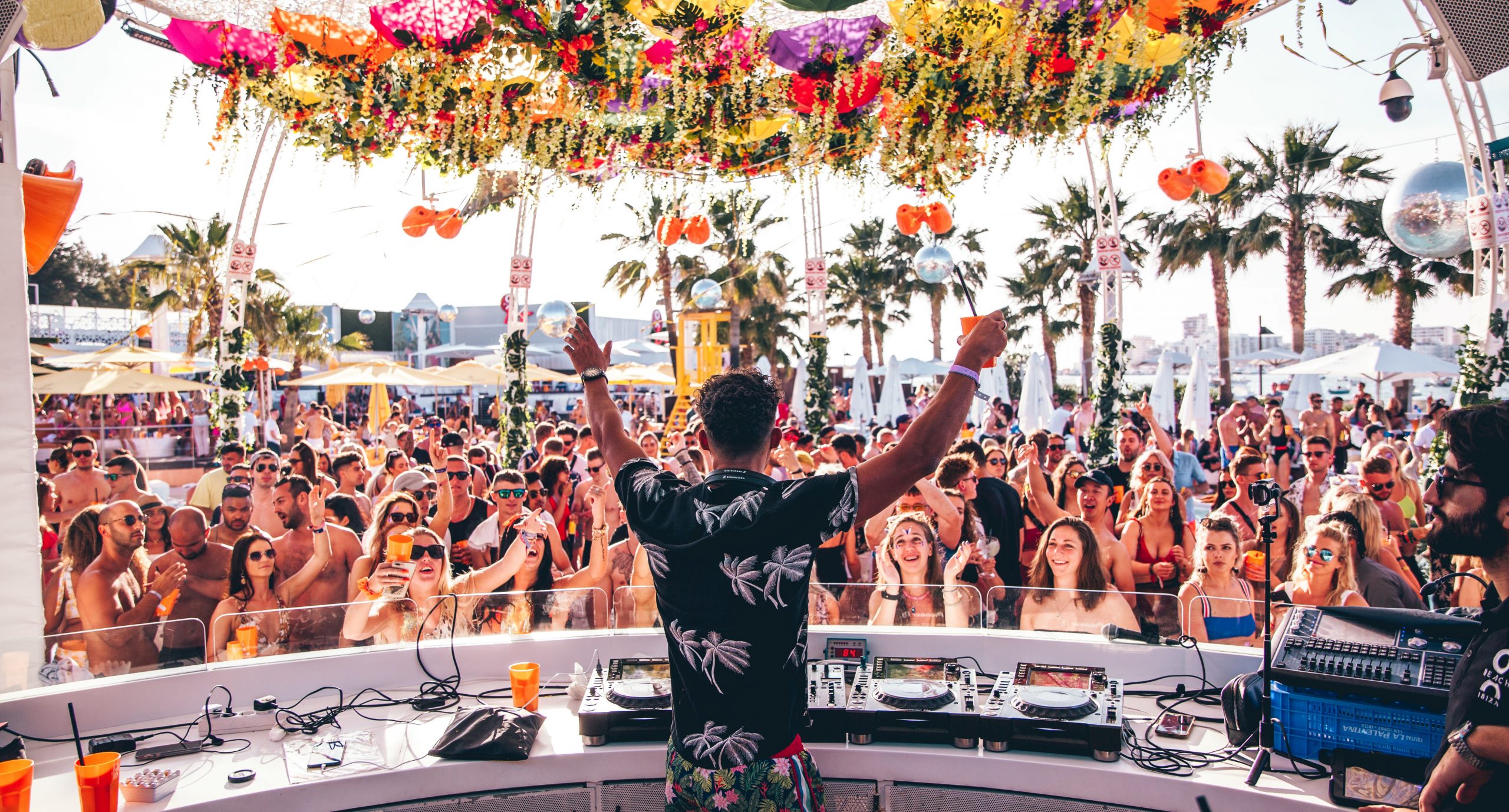 You can have a good time and have fun in the Ibiza nightlife if you know where to go. There are many places to party in Ibiza, from its hippy market to its beach clubs. You can also check out the sunset strip, Sant Antoni de Portmany and the Sunset Strip. Read our tips for the best holidays for parties in Ibiza to have a great time.
Ibiza's beach clubs
Beach clubs are a fun way to spice up your Ibiza holiday and bring the fun to the next level. Beach clubs typically feature live DJ sets during the day and cocktail service in the evening. There are also several famous beach clubs to choose from, including Ushuaia and Nassau. These are both the perfect places to party in the sun. Listed below are some of the most popular beach clubs in Ibiza:
Sa Trinxa: This Ibiza beach club offers a laid-back vibe and good prices for sun loungers and umbrellas. You can also rent a towel. The laid-back atmosphere and mellow music attract a younger crowd, but the energy increases as the sun goes down. The party atmosphere can be intense, so make sure you bring a bottle of water.
Ibiza's hippy market
If you love colorful, funky goods, Ibiza's hippy market is for you. This eclectic market is filled with flower power clothing, vintage furniture, organic food, and handmade figurines. Some hippy markets are open all year round, while others only take place during the summer months. Whatever your interests, Ibiza's hippy markets are a must-visit. Here are 8 of the best ones to visit.
The Hippy Market Punta Arabi is the island's largest outdoor market, and is popular with both tourists and locals. The Las Dalias Hippy Market is held every Saturday throughout the year, and is the perfect place to purchase unique souvenirs. The island's fortified old town is also a must-see, offering open-air restaurants and cinemas. No trip to Ibiza is complete without a trip to this hippy market.
Sant Antoni de Portmany
If you're looking for a great party town in Ibiza, look no further than Sant Antoni de Portmany. Just 20 minutes from Ibiza town, this popular coastal city is home to a legendary nightlife. Its many pubs and bars provide affordable options for those looking to party all night. Moreover, it's easy to get to nearby beaches and other attractions.
If you're looking for a party hotel in Sant Antoni de Portmany, you'll find a range of options in the area. The Els Pins Resort & Spa Ibiza has an outdoor pool, fitness room and spa. AxelBeach Ibiza Suites Apartments Spa and Beach Club has a Hammam and sauna. Another family-friendly option is the azuLine Hotel Mar Amantis, a hotel that boasts views of the bay and offers rooms with balconies.
Sunset Strip
The Sunset Strip is an iconic part of Ibiza, with large open public spaces dedicated to watching the sun go down. The area is home to a large variety of bars and restaurants, as well as world-famous DJs. This vibrant area is one of the most popular party locations in Ibiza, attracting both local and international guests to party. But what makes Sunset Strip Ibiza so special?
The Sunset Strip is the ideal place for a party, as it is home to the best bars in Ibiza. There are numerous bars on the Sunset Strip, and most have a 70 Euro minimum per person. However, there is a free area between Cafe Mambo and Savannah, where people can gather to watch the sun set. Just remember to pick up cigarette tins before heading out on the Sunset Strip!
Cafe del Mar
The cafe del Mar is a popular beach bar in San Antonio, and is well-known for its chillout music. The famous Café del Mar compilation albums have been released every year since 1994. The bar helped pioneer the chillout genre. For many Ibiza visitors, a night at the cafe is a rite of passage. It is one of the top places to party on the island.
The Cafe del Mar was established on 20 June 1980. The architect Lluis Guell designed the look of the club. The cafe also features the Café del Mar Music label, which releases balearic ambient and easy listening music. The label was created in 1999 by the owner of the club, and thirty volumes have been released since. Cafe del Mar is famous for its sunset chill out events.
Avinguda del Doctor Fleming
The Avinguda del Doctor Flening in Ibiza is a renowned hotspot for a nightlife holiday, with its vibrant and energetic atmosphere. The clubbing scene here includes Es Paradis, Eden and the Ibiza Rocks Bar. The beach is also close by, and there is an excellent food and drinks scene to match the party atmosphere.
You can also spend a romantic getaway at the OKU Ibiza. The stylish full-service hotel is situated in the picturesque Port de Sant Miquel, a former fishing village. It boasts pine-studded cliffs and a deep blue bay, which is perfect for windsurfing and water skiing. The hotel is surrounded by bars and boutiques. If you want to get more adventurous, you can visit the nearby Cuevas Can Marca, which are renowned for their dripstone formations.